Grace Hmong Ev. Lutheran Church
Grace Hmong Pehawm Vajtswv Hnub Kaj:
​
Pehawm Vajtswv: 10:00 am txog 11:15 am.
Bible Study & Sun Sunday School: 11:20 am 12:00 pm.
Verse of the Week

:

"Repent, then, and turn to God, so that your sins may be wiped out, that times of refreshing may come from the Lord." Acts 3:19
​
Devotion of the Week:
​
"Value the Treasure of Righteousness"
"Abram believed the LORD, and he credited it to him as righteousness." Genesis 15:6
​
"The reward is what often makes the cost worth it. A diet and exercise regimen is rewarded with better health. Years of study and tens of thousands of dollars spent on education are rewarded with a satisfying and well-paying career. The struggle to bring young children to worship or have devotions at home is rewarded when those children show their childlike faith in Jesus in their words and actions.
Abram paid a high price to follow the Lord. He left home and traveled to an unknown land when God told him to. He lived in tents, never having a permanent home of his own. When God promised that he would have a son in his old age and that the Savior of the world would be one of his descendants, he set aside his reason, and he believed.
For the price he paid, he got nothing, at least from a human perspective. But there was a treasure that no one could see. "Abram believed the LORD, and he credited it to him as righteousness."
Righteousness is being right with God. It is a life that is in line with what God says is right. Without righteousness, we can't go to heaven. We can't even approach God because we aren't right with him.
God credited Abram with righteousness. He gave it to him. He deposited righteousness—perfection—into Abram's spiritual account. Not because he left his home and family behind. Not because he was willing to live in tents. But because God put faith in his heart to believe his promises—to believe that he would have a son, to believe that God would send a Savior through his descendants. Through faith Abram was counted as right with God.
Because God credited Abram with righteousness, Abram could see beyond what he was lacking in this life and live in hope of the heaven.
As God moves your heart to believe his promises—in particular the promise of forgiveness and eternal life through Jesus—he credits you with righteousness too. He sees you as perfect and worthy of heaven. Now that's a treasure, no matter what the cost!
Prayer:
God, strengthen my faith to believe your promises and receive and treasure your righteousness. Amen.
​
​
God's Word for This Week:
​
Tenth Sunday after Pentecost
Faith-Life Expresses Itself in Fervent Faith-Filled Prayer
​
"God has given most people the wonderful gift of speech. Through words we communicate our thoughts, ideas, and feelings. Without words it would be much harder to express ourselves, a frustrating prospect! Our thoughts, ideas, and feelings need an outlet, and so does our faith-life! Faith looks for ways to express itself, and one way Christian faith does that is in fervent faith-filled prayer."
Baby Girl Rachel Lor
3/14/2021
You are the child of God, you are wonderfully made, dearly loved and precious in HIS sight.
But Jesus said, "Let the little children come to me and do not hinder them, for to such belongs the kingdom of heaven." Matthew 19:14.
Upcoming
Events
​
Circuit Pastors Conference:
When: August, 2022

Time: 9:30 am - 2:30 pm.

Where: Beautiful Savior, Topeka, KS
​
Nebraska District Pastors Conference:​
​
WELS HMONG NATIONAL CONFERENCE:
​
When: August 2nd - 4th, 2024.
Where: Clovis, California
THEME: "".
​
​
​
​
​
​
​
​
​
​
​
​
​
​
Grace Hmong Ongiong Activities:
Grace Hmong Lutheran Church muaj qhia ntawv hmoob rau txhuas tus uas tsis paub nyeem thiab sau peb cov hmoob li ntawv. Cov uas tsis yog Tswvcuab los yeej kawm tau. Lub sijhawm yog 1:00 - 2:00 pm tom Grace Hmong lub tuamtsev txhua txhua lub Sunday. Xav paub ntau ntxiv hu tau rau Xh. Soobntxawg Lauj (913) 909-3742 losyog email: gracehmong17@gmail.com. Ua tsaug.

Grace Hmong Lutheran Church muaj kawm Vajtswv Txojlus (Bible Study Courses) rau txhua tus uas Xav kawm tsis hais Tswvcuab losyog tsis yog Tswvcuab. Lub sijhawm yog 12:00am txog 1:00pm tom Grace Hmong lub tuamtsev txhua txhua lub Saturday. Yog leejtwg xav kawm & paub Vajtswv Txojlus ntxiv hu tau rau Xh. Soobntxawg Lauj 913-909-3742 losyog email: gracehmong17@gmail.com

Grace Hmong muaj qhia Vajtswv txojlus (confirmation) rau cov tub ntxhais uas tseem kawm ntawv grade 5-12th, yog leejtwg xav kom nws cov menyuam paub txog Vajtswv txojlus, coj koj cov menyuam tuaj kawv tau. Cov uas tsis yog tswvcuab los yeej kawm tau.
Congregation Notes:
​
Ua Cov ntseeg tsaug uas sawvdaws thov Vajtswv pub rau John Yang nws tus mob zoo zog lawm. Lub sijhawm no nws tsis tau lim ntshav lawm tiamsis tseem lim dej tawm ntawm nws lub cev. Txawm li notawd, cov ntseeg nco ntsoov Thov Vajtswv pub rau John ntxiv kom nws tus mob zoo tu qab.

Cov ntseeg nco ntsoov thov Vajtswv pub rau pawgntseeg thiab cov coj.
​
Niam Xaiv Nruas Lub Ntees:
Friday 19th, 2022 - 11:00-5:00 p.m
CenterPointe Community Church
401 N 78th Street
Kansas City, KS 66112
Famiy Time: 11:30 - 2:45 p.m

Service: 3:00 p.m - 4:00 p.m

Dinner: 5-7:00 p.m (at Grace)
​
Saturday 20th, 2022 - 7:00-12:00
Grace Hmong Church
2801 N. 83st, St Kc, KS 66109
Service: 8:30 - 9:30 a.m

Lunch: 11:30 a.m - 1:00 p.m
​
Interment (Chaw Samsab)
Gate of Heaven
N 126 St. Parallel Pkwy
Kc, KS 66109
​
​
​
​
​
​​​
​
​
​
​
​
​
​
​
​
​
​
​​
​
​
​
​
​
​
​
​
​
​
​
​
​
​
​
​
​
​
​
​
​
​
​​​
Attention:

Nomtswv tso cai rau cov pawgntseeg rov qab pehawm Vajtswv raws li qub lawm. txawm li ntawd los lawv kom cov pawgntseeg muaj precaution thiab muaj tej cai rau cov ntseeg coj lub sijhawm tuaj pehawm uake.
​
Service : Public and LIVE Service at 10 am every Sunday!
​
Xyaum nkauj thaum 9:00 am.
​
Sunday School: 11:20 - 12:00 pm.

Hmong Class: Kawm ntawv Hmoob 12:00 - 1:00 pm.
​
​
​

​
​
​

​
​
​
​
​
​
​
Pawgntseeg mus saib tswvcuab:
​
P

awgntseeg kev mus saib cov Tswvcuab muab ncua cia [postpone] vim yog tus kabmob COVID-19.​ Tomqab tus kabmob phem no dua lawm mam li rov qab mus saib tej yim Tswvcuab raws li agenda.
​
​
​
Grace Hmong Nkauj (Songs)
Tshuav Yexus
-
Npliaj Lauj
Vajtswv Yog Kevhlub.mp3
Xh. Npliajsoob Lauj
Kuv Niajhnub Tos.mp3
Xh. Npliajsoob Lauj
Yexus yog Tus Cawmseej thiab Tus Txiavtxim
21:59
Ua Tsaug thiab Koobhmoov
26:06
Koj lub txim twb raug zam lawm
25:53
Tsis Txhob Mloog Koj Lub Siab Do Not Listen to Your Heart
26:14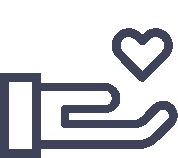 "Thaum Koj muab rau tus pluag, yog koj qiv rau tus Tswv ntag, ces tus Tswv yuav them rov rau koj"
"Whoever is kind to the poor lends to the Lord, and he will reward them for what they have done"
Check out Grace/WELS

Missions to Southeast Asia on

Facebook and Youtube...!