Grace Hmong Ev. Lutheran Church
Grace Hmong Pehawm Vajtswv Hnub Kaj:
​
Pehawm Vajtswv: 10:00 am txog 11:15 am.
Bible Study & Sun Sunday School: 11:20 am 12:00 pm.
Verse of the Week

:

"For the Son of Man is going to come in his Father's glory with his angels, and then he will reward everyone according to what they have done." Matthew 16:27
​
Devotion of the Week:
​
"Joy Victorious Over Circumstance"
"[Jesus said] "Very truly I tell you, you will weep and mourn while the world rejoices. You will grieve, but your grief will turn to joy. A woman giving birth to a child has pain because her time has come; but when her baby is born she forgets the anguish because of her joy that a child is born into the world. So with you: Now is your time of grief, but I will see you again and you will rejoice, and no one will take away your joy." John 16:20-22
​
"Jesus statement that "a woman giving birth to a child has pain" needs no explanation for those who have given birth to a child. Childbirth is painful. His statement that "when her baby is born, she forgets the anguish" also needs no explanation for any new mother who has cradled her newborn in her arms for the very first time. It's not that the labor pain didn't happen. It's not that the new mother's body has healed in any way by the time the new child is delivered. Rather, the joy of holding her new child is so great it overwhelms all the immense pain.
Jesus promised the same type of experience for his disciples. "You will grieve," he said, as he alluded to the grief that would consume them as they would soon witness Jesus' arrest, suffering, crucifixion, and death. They would grieve in other ways as well, just as we do, living with sinful hearts in a sinful world that regularly rebels against God's Word.
But though the circumstances of our lives in this world cause real grief, the victory of Jesus on our behalf is great enough to overwhelm it. One day, that will happen in eternity as God "will wipe every tear from [our] eyes" (Revelation 21:4). And, just as the woman in labor finds strength to endure her labor pains in the knowledge that her joy is coming, so also Christians find daily strength to endure our grief knowing our victory is coming; for Jesus' sacrifice for our sins is completed and his victory over death is already won.
​
Prayer:
Lord Jesus, by your death and resurrection, give me daily strength to endure the hard circumstances of earthly life in anticipation of my final victory that is already won. Amen.
​
​
God's Word for This Week:
​
Seventh Sunday of Easter
The Ascended Lord Rules His Church
​
"What is Christ doing for his church? The readings this Sunday answer that question. As the church awaits his return, Jesus continues to rule. Not only does he pray for us above, but here below, he also guides and directs the preaching of the gospel. He wants the entire world to know and believe in him as their Savior. He uses us to make his name known throughout the world."
Baby Girl Rachel Lor
3/14/2021
You are the child of God, you are wonderfully made, dearly loved and precious in HIS sight.
But Jesus said, "Let the little children come to me and do not hinder them, for to such belongs the kingdom of heaven." Matthew 19:14.
Upcoming
Events
​
Circuit Pastors Conference:
When: August, 2022

Time: 9:30 am - 2:30 pm.

Where: Beautiful Savior, Topeka, KS
​
Nebraska District Pastors Conference:​
Where: Denver, CO

When: June 6th - 8th, 2022

​
​
WELS HMONG NATIONAL CONFERENCE:
​
When: July 29th - 31st, 2022.
Where: Trinity Hmong Lutheran Church
Manitowoc, WI 54220.
THEME: "One Faith, One Family, One God".
​
​
​
​
​
​
​
​
​
​
​
​
​
​
Grace Hmong Ongiong Activities:
Grace Hmong Lutheran Church muaj qhia ntawv hmoob rau txhuas tus uas tsis paub nyeem thiab sau peb cov hmoob li ntawv. Cov uas tsis yog Tswvcuab los yeej kawm tau. Lub sijhawm yog 1:00 - 2:00 pm tom Grace Hmong lub tuamtsev txhua txhua lub Sunday. Xav paub ntau ntxiv hu tau rau Xh. Soobntxawg Lauj (913) 909-3742 losyog email: gracehmong17@gmail.com. Ua tsaug.

Grace Hmong Lutheran Church muaj kawm Vajtswv Txojlus (Bible Study Courses) rau txhua tus uas Xav kawm tsis hais Tswvcuab losyog tsis yog Tswvcuab. Lub sijhawm yog 12:00am txog 1:00pm tom Grace Hmong lub tuamtsev txhua txhua lub Saturday. Yog leejtwg xav kawm & paub Vajtswv Txojlus ntxiv hu tau rau Xh. Soobntxawg Lauj 913-909-3742 losyog email: gracehmong17@gmail.com

Grace Hmong muaj qhia Vajtswv txojlus (confirmation) rau cov tub ntxhais uas tseem kawm ntawv grade 5-12th, yog leejtwg xav kom nws cov menyuam paub txog Vajtswv txojlus, coj koj cov menyuam tuaj kawv tau. Cov uas tsis yog tswvcuab los yeej kawm tau.
Congregation Notes:
​
Ua Cov ntseeg tsaug uas sawvdaws thov Vajtswv pub rau John Yang nws tus mob zoo zog lawm. Lub sijhawm no nws tsis tau lim ntshav lawm tiamsis tseem lim dej tawm ntawm nws lub cev. Txawm li notawd, cov ntseeg nco ntsoov Thov Vajtswv pub rau John ntxiv kom nws tus mob zoo tu qab.

Cov ntseeg nco ntsoov thov Vajtswv pub rau pawgntseeg thiab cov coj.
​
​
​
​
​​​
​
------------------------------------------------
​
​
​
​
​
​
​
​
​
​​
​
​
​
​
​
​
​
​
​
​
​
​
​
​
​
​
​
​
​
​
​
​
​​​
Attention:

Nomtswv tso cai rau cov pawgntseeg rov qab pehawm Vajtswv raws li qub lawm. txawm li ntawd los lawv kom cov pawgntseeg muaj precaution thiab muaj tej cai rau cov ntseeg coj lub sijhawm tuaj pehawm uake.
​
Service : Public and LIVE Service at 10 am every Sunday!
​
Xyaum nkauj thaum 9:00 am.
​
Sunday School: 11:20 - 12:00 pm.

Hmong Class: Kawm ntawv Hmoob 12:00 - 1:00 pm.
​
​
​

​
​
​

​
​
​
​
​
​
​
Pawgntseeg mus saib tswvcuab:
​
P

awgntseeg kev mus saib cov Tswvcuab muab ncua cia [postpone] vim yog tus kabmob COVID-19.​ Tomqab tus kabmob phem no dua lawm mam li rov qab mus saib tej yim Tswvcuab raws li agenda.
​
​
​
Grace Hmong Nkauj (Songs)
Tshuav Yexus
-
Npliaj Lauj
Vajtswv Yog Kevhlub.mp3
Xh. Npliajsoob Lauj
Kuv Niajhnub Tos.mp3
Xh. Npliajsoob Lauj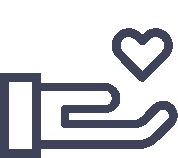 "Thaum Koj muab rau tus pluag, yog koj qiv rau tus Tswv ntag, ces tus Tswv yuav them rov rau koj"
"Whoever is kind to the poor lends to the Lord, and he will reward them for what they have done"
Check out Grace/WELS

Missions to Southeast Asia on

Facebook and Youtube...!