Grace Hmong Ev. Lutheran Church
Grace Hmong Pehawm Vajtswv Hnub Kaj:
​
Pehawm Vajtswv: 10:00 am txog 11:15 am.
Bible Study & Sun Sunday School: 11:20 am 12:00 pm.
Verse of the Week

:

Matthew 6:14
"For if you forgive others when they sin against you, your heavenly Father will also forgive you."
​
Devotion of the Week:
​
"Serve Him Without Fear"
"[God has shown] mercy to our ancestors and to remember his holy covenant, the oath he swore to our father Abraham: to rescue us from the hand of our enemies, and to enable us to serve him without fear in holiness and righteousness before him all our days."
Luke 1:72-75
​
"Fear is an all-encompassing emotion. When a person is afraid, they can become virtually paralyzed. The fight-or-flight system kicks in, and the whole body goes into survival mode. Can you think of a time when you were so afraid that you couldn't carry out your normal responsibilities?
The Bible describes much of Israel's history as one of fear. They were afraid of their enemies. And because they kept turning to idols to deliver them, they were also afraid of God and his just punishment.
But God had promised from the very beginning, from the time of Abraham, to rescue the people from all their enemies so that they would no longer be afraid. That's why when John the Baptist was born (the forerunner to Jesus), his Father, Zechariah, sang the words above.
Zechariah knew that the coming Messiah was going to fulfill the promises that God made to Abraham, namely, to rescue God's people from their enemies. Then, God's people could finally serve God without fear.
Through his life, death, and resurrection, Jesus defeated our enemies of sin, death, and the devil. We no longer need to live in fear. We don't need to fear the devil and his lies. We don't need to fear our enemies who want to harm us. We don't even need to fear the judgment of God. Because of Jesus, we are free to serve God without fear.
​
Prayer:
Lord Jesus, you came into this world on the very first Christmas to set me free. Set me free from all those things that cause me to be afraid, so that I can serve you in love. Amen.
​
​
God's Word for This Week:
​
Baptism of Our Lord.
Jesus is Our Unlikely, Yet Perfect Savior
​
""Why did Jesus need to be baptized? I thought baptism was for sinners." That's a common question. It does not make sense that our sinless Savior would need to be baptized. Why was he? Because a) the Father wanted him to, and b) Jesus came to be our perfect substitute. His baptism shows him to be just that. Even from birth, he endured the effects of our sin. Jesus did no wrong, but he carried our sickness and pain (Isaiah 53:4). He needed the assurance of God's love, just as if he were a sinner himself. He needed strength. Jesus received such gifts in baptism, like we do."
Baby Girl Rachel Lor
3/14/2021
You are the child of God, you are wonderfully made, dearly loved and precious in HIS sight.
But Jesus said, "Let the little children come to me and do not hinder them, for to such belongs the kingdom of heaven." Matthew 19:14.
Upcoming
Events
​
Circuit Pastors Conference:
When: February 13th, 202

Time: 9:30 am - 2:30 pm.

Where: Beautiful Savior, Topeka, KS
​
​​
​
WELS HMONG NATIONAL CONFERENCE:
​
When: July 24th - 26th, 2022.
Where: Trinity Hmong Lutheran Church
Manitowoc, WI 54220.
THEME: "One Faith, One Family, One God".
​
​
​
​
​
​
​
​
​
​
​
​
​
Grace Hmong Ongiong Activities:
Grace Hmong Lutheran Church muaj qhia ntawv hmoob rau txhuas tus uas tsis paub nyeem thiab sau peb cov hmoob li ntawv. Cov uas tsis yog Tswvcuab los yeej kawm tau. Lub sijhawm yog 1:00 - 2:00 pm tom Grace Hmong lub tuamtsev txhua txhua lub Sunday. Xav paub ntau ntxiv hu tau rau Xh. Soobntxawg Lauj (913) 909-3742 losyog email: gracehmong17@gmail.com. Ua tsaug.

Grace Hmong Lutheran Church muaj kawm Vajtswv Txojlus (Bible Study Courses) rau txhua tus uas Xav kawm tsis hais Tswvcuab losyog tsis yog Tswvcuab. Lub sijhawm yog 12:00am txog 1:00pm tom Grace Hmong lub tuamtsev txhua txhua lub Saturday. Yog leejtwg xav kawm & paub Vajtswv Txojlus ntxiv hu tau rau Xh. Soobntxawg Lauj 913-909-3742 losyog email: gracehmong17@gmail.com

Grace Hmong muaj qhia Vajtswv txojlus (confirmation) rau cov tub ntxhais uas tseem kawm ntawv grade 5-12th, yog leejtwg xav kom nws cov menyuam paub txog Vajtswv txojlus, coj koj cov menyuam tuaj kawv tau. Cov uas tsis yog tswvcuab los yeej kawm tau.
Congregation Notes:
​
Ua Cov ntseeg tsaug uas sawvdaws thov Vajtswv pub rau John Yang nws tus mob zoo zog lawm. Lub sijhawm no nws tsis tau lim ntshav lawm tiamsis tseem lim dej tawm ntawm nws lub cev. Txawm li notawd, cov ntseeg nco ntsoov Thov Vajtswv pub rau John ntxiv kom nws tus mob zoo tu qab.

Cov ntseeg nco ntsoov thov Vajtswv pub rau pawgntseeg thiab cov coj.
​
Pawgntseeg thov Vajtswv xaus xyoo nyob rau XaivPhiab Lauj tsev. Sijhawm 5:00pm.
​
​
​
​​​
​
------------------------------------------------
​
​
​
​
​
​
​
​
​
​​
​
​
​
​
​
​
​
​
​
​
​
​
​
​
​
​
​
​
​
​
​
​
​​​
Attention:

Nomtswv tso cai rau cov pawgntseeg rov qab pehawm Vajtswv raws li qub lawm. txawm li ntawd los lawv kom cov pawgntseeg muaj precaution thiab muaj tej cai rau cov ntseeg coj lub sijhawm tuaj pehawm uake.
​
Service : Public and LIVE Service at 10 am every Sunday!
​
Xyaum nkauj thaum 9:00 am.
​
Sunday School: 11:20 - 12:00 pm.

Hmong Class: Kawm ntawv Hmoob 12:00 - 1:00 pm.
​
​
​

​
​
​

​
​
​
​
​
​
​
Pawgntseeg mus saib tswvcuab:
​
P

awgntseeg kev mus saib cov Tswvcuab muab ncua cia [postpone] vim yog tus kabmob COVID-19.​ Tomqab tus kabmob phem no dua lawm mam li rov qab mus saib tej yim Tswvcuab raws li agenda.
​
​
​
Grace Hmong Nkauj (Songs)
Tshuav Yexus
-
Npliaj Lauj
Vajtswv Yog Kevhlub.mp3
Xh. Npliajsoob Lauj
Kuv Niajhnub Tos.mp3
Xh. Npliajsoob Lauj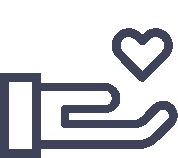 "Thaum Koj muab rau tus pluag, yog koj qiv rau tus Tswv ntag, ces tus Tswv yuav them rov rau koj"
"Whoever is kind to the poor lends to the Lord, and he will reward them for what they have done"
Check out Grace/WELS

Missions to Southeast Asia on

Facebook and Youtube...!