Grace Hmong Ev. Lutheran Church
Grace Hmong Pehawm Vajtswv Hnub Kaj:
​
Pehawm Vajtswv: 10:00 am txog 11:15 am.
Bible Study & Sun Sunday School: 11:20 am 12:00 pm.
Verse of the Week

:

"And when you stand praying, if you hold anything against anyone, forgive them, so that your Father in heaven may forgive you your sins." Mark 11:25
​
Devotion of the Week:
​
"Complete Unity"
"[Jesus said] "I in them and you in me—so that they may be brought to complete unity. Then the world will know that you sent me and have loved them even as you have loved me." John 17:23
​
"Complete unity. That sounds nice, doesn't it? Can you even imagine it? Our world struggles to attain even partial unity. Russia invades Ukraine. Democrats and Republicans constantly argue and accuse each other. Different church bodies and religions teach different things about how we get to heaven. Even the voices calling for unity these days only want unity if that means everyone agrees with their view of the world.
Clearly, the world does not enjoy complete unity, but we are no better at achieving it in our own lives. We can't even find it in our own families, as we disagree about everything from sports teams to medical decisions. Complete unity? Again, it sounds nice, but it is not reality.
Did you know that Jesus prayed for his people to have unity? Jesus wanted his followers to have complete unity—a perfect unity. A unity of faith, purpose, and love that would last. Such a unity would bring great blessing, but it would prove costly. Jesus was willing to pay the cost for us all. He gave his life on the cross to pay for our sins of disunity. He gave his life in our place so that we could all have God's forgiveness and salvation. Through his death, Jesus has united us as God's children. He has brought us into God's family. Now, through faith in Jesus, we are one. We are on the same team. We are united in the love of Jesus and his call to live as his children.
Can you imagine a place where there is no disagreement? No war or factions or opposing political parties? A place with no shouting, arguing, or violent opposition? There is such a place, and we have been invited there through faith in our Savior, Jesus. Through faith in him, we will enjoy complete unity in heaven forever. Sounds great, doesn't it?
Prayer:
Dear heavenly Father, through the life and death of your son Jesus, you have brought us unity. Keep us in faith and bring us to our heavenly home. Amen.
​
​
God's Word for This Week:
​
Pentecost
Jesus Pours Out His Holy Spirit
​
"Once God made people speak many languages because of their disobedience. When the Spirit came on the great day of Pentecost in Jerusalem, God filled people with the ability to speak languages to spread the amazing good news of Jesus' resurrection."
Baby Girl Rachel Lor
3/14/2021
You are the child of God, you are wonderfully made, dearly loved and precious in HIS sight.
But Jesus said, "Let the little children come to me and do not hinder them, for to such belongs the kingdom of heaven." Matthew 19:14.
Upcoming
Events
​
Circuit Pastors Conference:
When: August, 2022

Time: 9:30 am - 2:30 pm.

Where: Beautiful Savior, Topeka, KS
​
Nebraska District Pastors Conference:​
Where: Denver, CO

When: June 6th - 8th, 2022

​
​
WELS HMONG NATIONAL CONFERENCE:
​
When: July 29th - 31st, 2022.
Where: Trinity Hmong Lutheran Church
Manitowoc, WI 54220.
THEME: "One Faith, One Family, One God".
​
​
​
​
​
​
​
​
​
​
​
​
​
​
Grace Hmong Ongiong Activities:
Grace Hmong Lutheran Church muaj qhia ntawv hmoob rau txhuas tus uas tsis paub nyeem thiab sau peb cov hmoob li ntawv. Cov uas tsis yog Tswvcuab los yeej kawm tau. Lub sijhawm yog 1:00 - 2:00 pm tom Grace Hmong lub tuamtsev txhua txhua lub Sunday. Xav paub ntau ntxiv hu tau rau Xh. Soobntxawg Lauj (913) 909-3742 losyog email: gracehmong17@gmail.com. Ua tsaug.

Grace Hmong Lutheran Church muaj kawm Vajtswv Txojlus (Bible Study Courses) rau txhua tus uas Xav kawm tsis hais Tswvcuab losyog tsis yog Tswvcuab. Lub sijhawm yog 12:00am txog 1:00pm tom Grace Hmong lub tuamtsev txhua txhua lub Saturday. Yog leejtwg xav kawm & paub Vajtswv Txojlus ntxiv hu tau rau Xh. Soobntxawg Lauj 913-909-3742 losyog email: gracehmong17@gmail.com

Grace Hmong muaj qhia Vajtswv txojlus (confirmation) rau cov tub ntxhais uas tseem kawm ntawv grade 5-12th, yog leejtwg xav kom nws cov menyuam paub txog Vajtswv txojlus, coj koj cov menyuam tuaj kawv tau. Cov uas tsis yog tswvcuab los yeej kawm tau.
Congregation Notes:
​
Ua Cov ntseeg tsaug uas sawvdaws thov Vajtswv pub rau John Yang nws tus mob zoo zog lawm. Lub sijhawm no nws tsis tau lim ntshav lawm tiamsis tseem lim dej tawm ntawm nws lub cev. Txawm li notawd, cov ntseeg nco ntsoov Thov Vajtswv pub rau John ntxiv kom nws tus mob zoo tu qab.

Cov ntseeg nco ntsoov thov Vajtswv pub rau pawgntseeg thiab cov coj.
​
​
​
​
​​​
​
------------------------------------------------
​
​
​
​
​
​
​
​
​
​​
​
​
​
​
​
​
​
​
​
​
​
​
​
​
​
​
​
​
​
​
​
​
​​​
Attention:

Nomtswv tso cai rau cov pawgntseeg rov qab pehawm Vajtswv raws li qub lawm. txawm li ntawd los lawv kom cov pawgntseeg muaj precaution thiab muaj tej cai rau cov ntseeg coj lub sijhawm tuaj pehawm uake.
​
Service : Public and LIVE Service at 10 am every Sunday!
​
Xyaum nkauj thaum 9:00 am.
​
Sunday School: 11:20 - 12:00 pm.

Hmong Class: Kawm ntawv Hmoob 12:00 - 1:00 pm.
​
​
​

​
​
​

​
​
​
​
​
​
​
Pawgntseeg mus saib tswvcuab:
​
P

awgntseeg kev mus saib cov Tswvcuab muab ncua cia [postpone] vim yog tus kabmob COVID-19.​ Tomqab tus kabmob phem no dua lawm mam li rov qab mus saib tej yim Tswvcuab raws li agenda.
​
​
​
Grace Hmong Nkauj (Songs)
Tshuav Yexus
-
Npliaj Lauj
Vajtswv Yog Kevhlub.mp3
Xh. Npliajsoob Lauj
Kuv Niajhnub Tos.mp3
Xh. Npliajsoob Lauj
Yexus yog Tus Cawmseej thiab Tus Txiavtxim
21:59
Ua Tsaug thiab Koobhmoov
26:06
Koj lub txim twb raug zam lawm
25:53
Tsis Txhob Mloog Koj Lub Siab Do Not Listen to Your Heart
26:14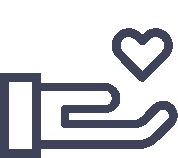 "Thaum Koj muab rau tus pluag, yog koj qiv rau tus Tswv ntag, ces tus Tswv yuav them rov rau koj"
"Whoever is kind to the poor lends to the Lord, and he will reward them for what they have done"
Check out Grace/WELS

Missions to Southeast Asia on

Facebook and Youtube...!