Grace Hmong Ev. Lutheran Church
Grace Hmong Pehawm Vajtswv Hnub Kaj:
​
Pehawm Vajtswv: 10:00 am txog 11:15 am.
Bible Study & Sun Sunday School: 11:20 am 12:00 pm.
Verse of the Week

:


"Therefore, my dear brothers and sisters, stand firm. Let nothing move you. Always give yourselves fully to the work of the Lord, because you know that your labor in the Lord is not in vain." 1 Corinthians 15:58
Devotion of the Week:
​
"Earthly Troubles"
"For our light and momentary troubles are achieving for us an eternal glory that far outweighs them all."
2 Corinthians 4:17
​
"Cancer. Alzheimer's. Broken relationships. Job loss. Depression. Persecution. Life in this world is not short of troubles. We all have them. It is just a question of which troubles we have at any given time. So many things we experience weigh us down, and we are so often under pressure. So much so that these things can often seem unbearable.
So, who does the author of this verse think he is to call such troubles "light or momentary"? In a world that seems to care little or nothing for what we are going through, it is important to understand that God is not insensitive to what we are experiencing. Nor should we assume that he does not care about us or love us. It can be an easy thing for us to get angry with God or assume that he does not love us or is not there for us. God has not forgotten us!
But God does want us to see things from his perspective. Our heavenly Father sees all eternity and knows that our life span is but a tiny blip on the eternal timeline. He knows that if we stay the course and trust in Jesus, we have an eternal future waiting for us. When we leave this world, we have a place waiting for us, where we will experience perfect joy that will never end. This is all through Jesus, who endured his own momentary troubles for us. Because of his troubles on that day, Jesus has opened eternal life for us all.
Whatever it is you are going through right now, God wants you to view your troubles in comparison to the eternal joys of heaven. Our joy and the glory in heaven will not be momentary, and whatever we endured on earth will be "light" in comparison. Keep your eyes on your heavenly home and trust the Lord to bring you through all your earthly troubles into the glories of heaven.
​
Prayer:
Dear Father in heaven, give me strength for the troubles of today. Help me to see things from your perspective and to keep my eyes on my heavenly home. Amen.
​
​
God's Word for This Week:
​
Fifth Sunday after Pentecost
Trust God's Word; He Stilled the Worst Storms
​
"The world is a confusing place. We often feel it does not deal fairly with us. We go through anger, even terror, when we don't understand the turmoil around us. But in Word and sacrament, Jesus reminds us of his presence. He forgives our foolish self-centeredness because of his Holy Book. He opens our eyes to the rescue he has won for us. Thus, he gives life in this trouble-filled world new hope and new purpose."
Baby Girl Rachel Lor
3/14/2021
You are the child of God, you are wonderfully made, dearly loved and precious in HIS sight.
But Jesus said, "Let the little children come to me and do not hinder them, for to such belongs the kingdom of heaven." Matthew 19:14.
Upcoming
Events
​
Circuit Pastors Study:
​
Nebraska District Pastor Conference:​
​
​
WELS HMONG NATIONAL CONFERENCE:
​
When: July 24th - 26th, 2021.
Where: Trinity Hmong Lutheran Church
Manitowoc, WI 54220.
THEME: "One Faith, One Family, One God".
​
​
​
​
​
​
​
​
​
​
​
Grace Hmong Ongiong Activities:
Grace Hmong Lutheran Church muaj qhia ntawv hmoob rau txhuas tus uas tsis paub nyeem thiab sau peb cov hmoob li ntawv. Cov uas tsis yog Tswvcuab los yeej kawm tau. Lub sijhawm yog 1:00 - 2:00 pm tom Grace Hmong lub tuamtsev txhua txhua lub Sunday. Xav paub ntau ntxiv hu tau rau Xh. Soobntxawg Lauj (913) 909-3742 losyog email: . Ua tsaug.

Grace Hmong Lutheran Church muaj kawm Vajtswv Txojlus (Bible Study Courses) rau txhua tus uas Xav kawm tsis hais Tswvcuab losyog tsis yog Tswvcuab. Lub sijhawm yog 12:00am txog 1:00pm tom Grace Hmong lub tuamtsev txhua txhua lub Saturday. Yog leejtwg xav kawm & paub Vajtswv Txojlus ntxiv hu tau rau Xh. Soobntxawg Lauj 913-909-3742 losyog email:

Grace Hmong muaj qhia Vajtswv txojlus (confirmation) rau cov tub ntxhais uas tseem kawm ntawv grade 5-12th, yog leejtwg xav kom nws cov menyuam paub txog Vajtswv txojlus, coj koj cov menyuam tuaj kawv tau. Cov uas tsis yog tswvcuab los yeej kawm tau.
Congregation Notes:
​
Ua Cov ntseeg tsaug uas sawvdaws thov Vajtswv pub rau John Yang nws tus mob zoo zog lawm. Lub sijhawm no nws tsis tau lim ntshav lawm tiamsis tseem lim dej tawm ntawm nws lub cev. Txawm li notawd, cov ntseeg nco ntsoov Thov Vajtswv pub rau John ntxiv kom nws tus mob zoo tu qab.

Cov ntseeg nco ntsoov thov Vajtswv pub rau pawgntseeg thiab cov coj.
​
------------------------------------------------
​
​
​
​
​
​
​
​
​
​​
​
​
​
​
​
​
​
​
​
​
​
​
​
​
​
​
​
​
​
​
​
​
​​​
Attention:

Nomtswv tso cai rau cov pawgntseeg rov qab pehawm Vajtswv raws li qub lawm. txawm li ntawd los lawv kom cov pawgntseeg muaj precaution thiab muaj tej cai rau cov ntseeg coj lub sijhawm tuaj pehawm uake.
​
Service : Public and LIVE Service at 10 am every Sunday!
​
Xyaum nkauj thaum 9:00 am.
​
Sunday School: 11:20 - 12:00 pm.

Hmong Class: Kawm ntawv Hmoob 12:00 - 1:00 pm.
​
​
​

​
​
​

​
​
​
​
​
​
​
Pawgntseeg mus saib tswvcuab:
​
P

awgntseeg kev mus saib cov Tswvcuab muab ncua cia [postpone] vim yog tus kabmob COVID-19.​ Tomqab tus kabmob phem no dua lawm mam li rov qab mus saib tej yim Tswvcuab raws li agenda.
​
​
​
Grace Hmong Nkauj (Songs)
Tshuav Yexus
-
Npliaj Lauj
Vajtswv Yog Kevhlub.mp3
Xh. Npliajsoob Lauj
Kuv Niajhnub Tos.mp3
Xh. Npliajsoob Lauj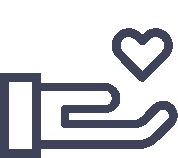 "Thaum Koj muab rau tus pluag, yog koj qiv rau tus Tswv ntag, ces tus Tswv yuav them rov rau koj"
"Whoever is kind to the poor lends to the Lord, and he will reward them for what they have done"
Check out Grace/WELS

Missions to Southeast Asia on

Facebook and Youtube...!